UiPath, a Recognised Leader in Enterprise RPA
Providing a Flexible and Versatile Platform

Founded in Europed in 2005, UiPath is consistently recognised as a global market-leading technology based on business strategy, market presence and product offering.
Designed for enterprise environments UiPath provides a highly flexible, secure and scalable technology platform to support Robotic Process Automation and Robotic Desktop or Assisted Automation.
Remote Desktop Automation
Directly assists humans in the act of process delivery, enhancing effectiveness and performance, best suited to mid-office.  
Computer application that makes available to a human operator a suite of predefined activity choreography to complete the execution of processes, activities, transactions and tasks in one or more unrelated software systems to deliver a result or service in the course of human initiated or managed workflow with human exception management.
Robotic Process Automation
Enables unattended and autonomous process execution of rule-based and transactional processing, best suited to the back office.
Preconfigured software instances that uses business rules and redefined activity choreography to complete the autonomous execution of a combination of processes, activities, transactions and tasks in one or more unrelated software systems to deliver a result or service with human exception management.
UiPath is consistently acknowledged as a market leading RPA technology for enterprise organisations by independent research and has been the recipient of major technology awards.
Designed as an open source platform, UiPath now has the largest ecosystem of integration partners offering highly customisable capability based on the unique needs of an organisation ranging from advanced analytics to BPM, Machine Learning and Deep Learning, CRM, Natural Language Processing and Cloud Virtualisation.
With a modular approach to functionality, no minimum license bundles or license terms UiPath offers organisations a highly flexible technology platform to meet a wide range or automation requirements from unattended and autonomous automation to assisted automation.
Independent Awards and Recognition
Outstanding Achievement in Enterprise Use of AI
Named in "Winners Circle"
Recognised as one of three market leaders
UIPath provides an open platform well suited for complex automation.
What Will You Get From UiPath?
Breadth
Automate any variety of processes covering all front-office requirements and opportunities.
Secure
Do it reliable, with defense-grade security and auditing.
AI DRIVEN
Build-in learning, experience and sophistication into every process, adding machine learning to transform rule-based exceptions to experience-based decision-making.
EASY TO USE
Tested and proven to deliver 40%+ faster automation design and deployment.
ECOSYSTEM
Rely on the largest RPA and AI ecosystem of partnerships to advance with you plans for automation, now and in the future
UiPath Integration Partners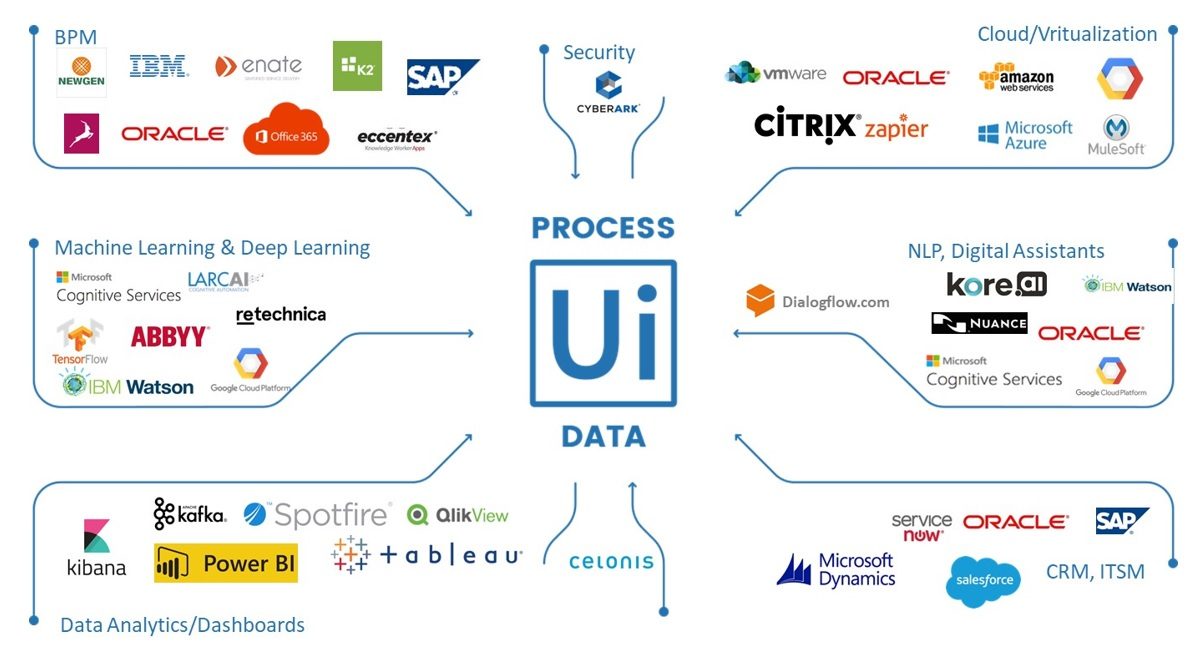 The first to deliver Robotic Process Automation in New Zealand, Quanton are New Zealand's market leaders assisting enterprise organisations to make smart investment decisions for the virtual workforce. Offering multiple leading technologies and with New Zealand's largest team of locally based, accredited RPA specialists Quanton can deliver the best solution based on the unique needs of New Zealand's largest enterprise.