Blue Prism, Providing The Worlds Most Effective Virtual Workforce
Blue Prism Technology Designed For Enterprise Organisations

Originating from the UK, Blue Prism Technology was founded in 2001. As pioneers of Robotic Process Automation (RPA), the software is now considered one of the world's leading RPA technologies.
Designed for enterprise organisations, Blue Prism automation provides an enterprise-strength RPA software platform which is robust, highly scalable, powerful and flexible, designed from first principles to provide businesses with a business owned and IT supported virtual workforce.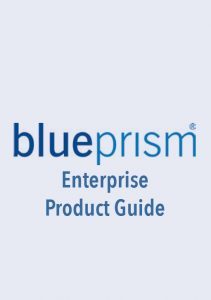 E-Book: Blue Prism Enterprise Product Guide
Functions & Components
Configuration & Deployment
Methodologies
Training
RPA vs. BPMS & I.T Transformation
FREE INSTANT DOWNLOAD
Improving speed and agility, increasing operational efficiency and improving the customer experience – RPA promises it all. Understand how this is delivered through an overview of Blue Prism's functions and features, technology configuration and methodologies.
Who is Using Blue Prism in New Zealand?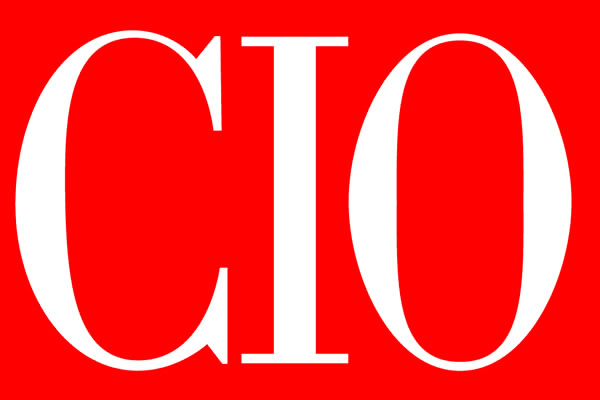 Discussing ambitious goals, a major New Zealand Bank has led the application of Robotic Process Automation with 37 processes automated and over 40,000 hours saved annually and have been recognised by Blue Prism as leaders of Robotic Process Automation in Australasia.
Designed to Meet The Needs of the Most Demanding Enterprise
Enterprise Security Model
Reporting & Analytics
Centralised Control & System Management
Scalable Control & System Management
Scalable & Flexible
Works With Your Existing Technology
No complex System Integrations
Those firms looking for evidence of real-life success in enterprise environments for "server-based" unattended use cases will continue to shortlist Blue Prism.
Why Choose Blue Prism Automation
In an independent assessment by Forrester Research, Blue Prism achieved the highest score among the market leaders for deployment, governance and security and centralised control, system management, reporting and resilience.
Supporting their market leadership position, Blue Prism was named to MIT Technology Review's 50 Smartest Companies in 2017. Compiled annually by esteemed publication editors, the list recognises companies globally with the most innovative technology and effective business models.
When compared with other products Blue Prism automation proves stronger in enterprise environments requiring end-to-end unattended automation for high volume or batch processing.
The following table provides an overview of some features that enterprises will find exclusively on the Blue Prism technology platform.
| Strength | Overview |
| --- | --- |
| Workload Balancing | Workflows are distributed from a single que to available robot resources for execution. |
| Automated Runtime and Scheduling | The ability to automate when a process is running and how often it runs. |
| Code Free | The Design Studio users a visual designer requiring no coding. |
| Reuability & Central Process Updating | Object based Design Studio enables the re-use of pre-developed process components and the ability to centrally manage and update. |
| Support | Global product support and New Zealand based help desk services available. |
| Security & Governance | Comprehensive audit logs – encryptions at rest – user management and role segregation. |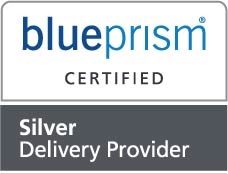 The first to deliver Robotic Process Automation in New Zealand, Quanton are New Zealand's market leaders assisting enterprise organisations to make smart investment decisions for the virtual workforce. Offering multiple leading technologies and with New Zealand's largest team of locally based, accredited RPA specialists Quanton can deliver the best solution based on the unique needs of New Zealand's largest enterprise.