Specialist Robotic Process Automation (RPA) Providers
Quanton is New Zealand's leading practitioner of Robotic Process Automation, and implementation partner for Blue Prism, Offering a range of services to support Enterprise organisations on their automation journeys from strategy to business case, planning, implementation and optimisation.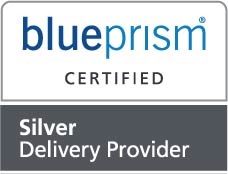 Full consultancy services designed to enable RPA automation from strategy to planning, implementation and optimisation.
Extensive training services covering the full remit of RPA capability from developers to analysts, automation managers and technical capability.
New Zealand's largest team of accredited process developers supporting the outsource demand for development.
Comprehensive services including outsource capability and support designed to provide organisations with complete flexibility.
Quanton, The Smart Choice for Enterprise

Locally Based Provision of World Class Capability & Expertise
Demonstrating proven delivery success with some of New Zealand's largest brands, Quanton offers globally recognised capability from locally based development, support and technical teams.
Flexible Implementation Models
Tailored implementation models designed to support the unique requirements of each organisation ranging from outsourced models to establishing in-house centres of excellence.
Focus & Dedication
Quanton exclusively focuses on Robotic Process Automaton. Our resources, capability and expertise are dedicated to RPA ensuring our partners receive a richer experience.