The ElasticSearch stack Combines Powerful Products and Features for Advanced Search, Data Analysis and Visualisation
The ElasticSearch Stack powers data projects like the search for life on Mars, tracks trending hashtags on Twitter, and helps people find their dream home by zooming and filtering on a map. The ElasticSearch Stack welcomes all data types; we're big fans of curious minds.
And because simple things should be simple, ElasticSearch has also built end-to-end products that streamline the user experience.
Built on an open source foundation, ElasticSearch and Kibana pave the way for diverse use cases that start with logging and span as far as your imagination takes you. Elastic features like machine learning, enterprise security and reporting, compound that value.
Quanton helps customers unlock the full potential of ElasticSearch including dedicated support for mission critical processes and exclusive features like Machine Learning.
From embedding Elastic into a product, to developing a proof of concept, Quanton's experienced staff and advisers are here for guidance, support and collaboration.
licensing and subscriptions
Advisory services
Implementation services
Custom integrated solutions
Combining powerful products and features
ElasticSearch is a distributed, JSON-based search and analytics engine. 
Whether you're looking for actions from a specific IP address, analysing a spike in transaction requests, or hunting for a Hungi take-away store in Gore, the problems we're all trying to solve with data boil down to search. ElasticSearch lets you store, search and analyse with ease at scale.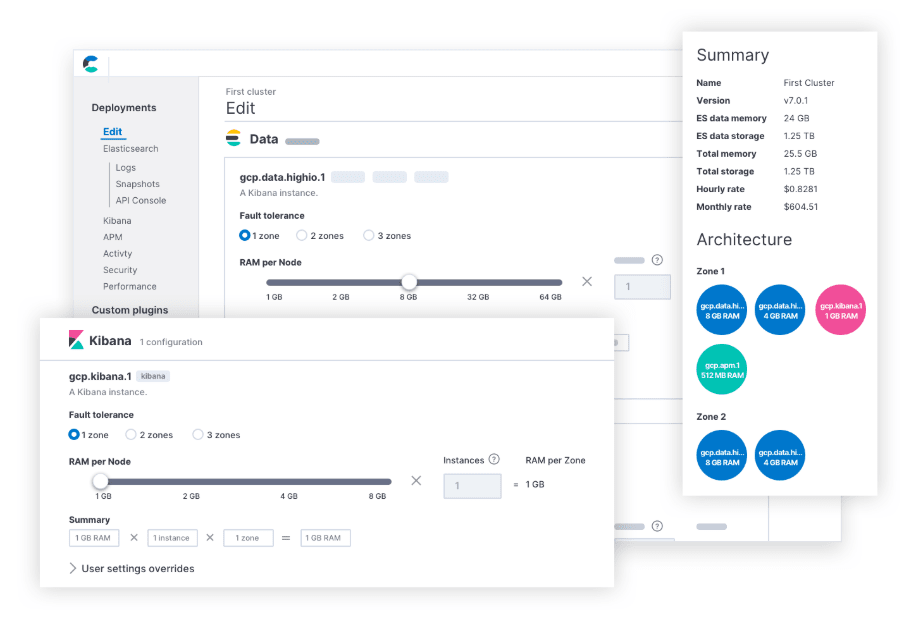 Kibana gives shape to your data and is the extensible user interface.
Start exploring your data with stunning visualisations in Kibana, from waffle charts and heatmaps to time series analysis and beyond. Use preconfigured dashboards for your diverse data sources, create live presentations to highlight KPIs, and manage your deployment in a single UI.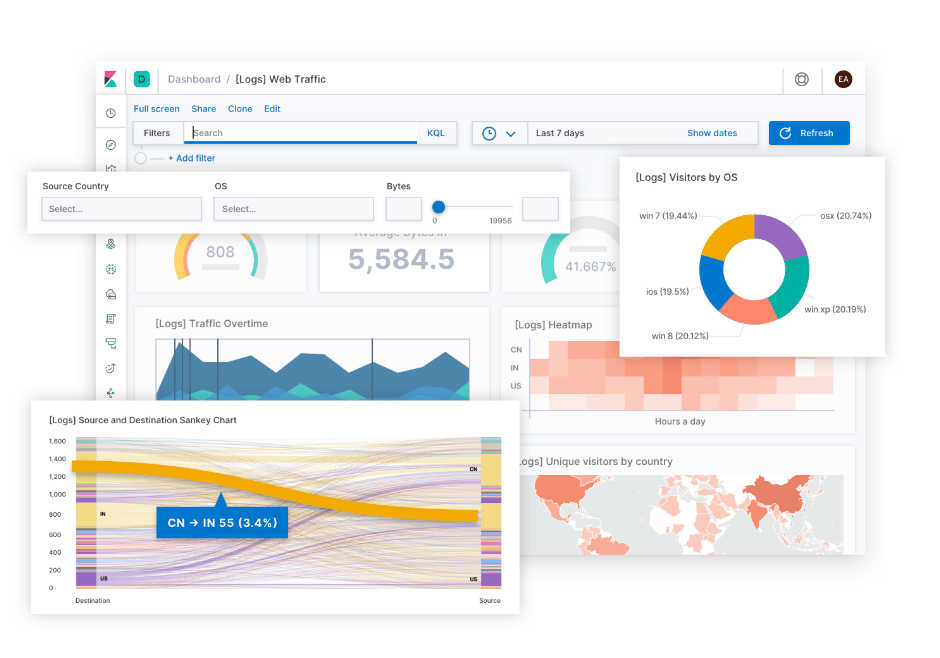 Ship data from all your sources

It all starts by getting data into Elasticsearch. From shipping metrics from your apps and infrastructure with Beats to pulling data from a third-party datastore with Logstash, there are convenient ways to get all of your data in one place. Parse, enrich, anonymise and more.
Ship from the source. Plain and simple.
Beats is a platform for lightweight shippers that send data from edge machines and are great for gathering data.
They sit on your servers, with your containers, or deploy as functions – and then centralise data in ElasticSearch. And if you want more processing muscle, Beats can also ship to Logstash for transformation and parsing.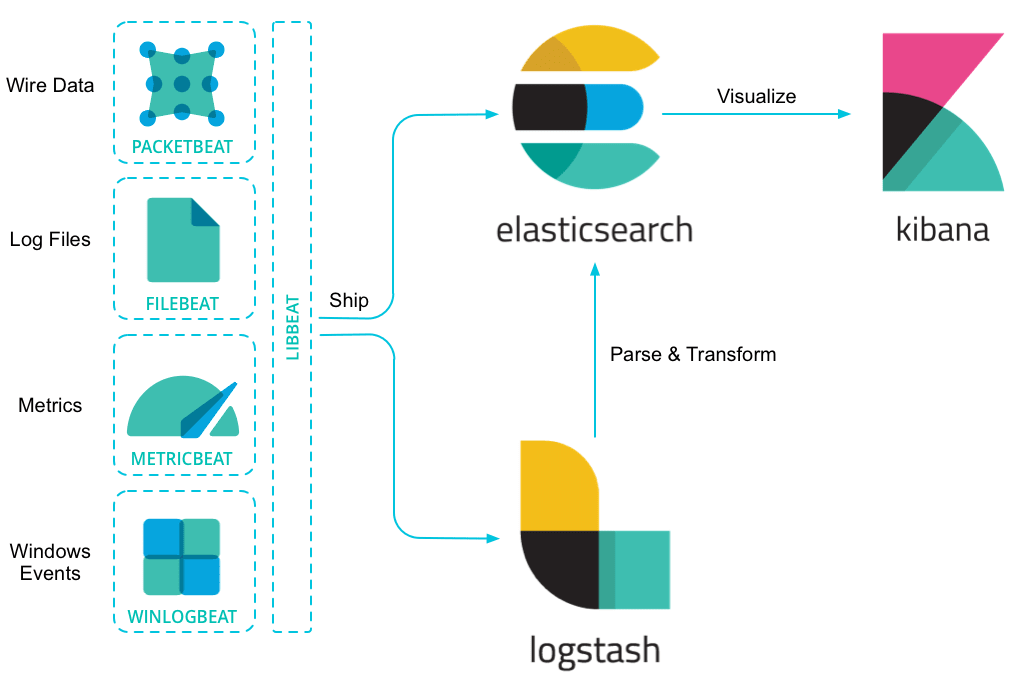 Centralise, transform & stash your data.
Data is often scattered or siloed across many systems in many formats.
Logstash supports a variety of inputs that dynamically ingest, transform, and ship your data regardless of format or complexity.
Easily ingest from your logs, metrics, web applications, data stores, and various AWS services, all in continuous streaming fashion.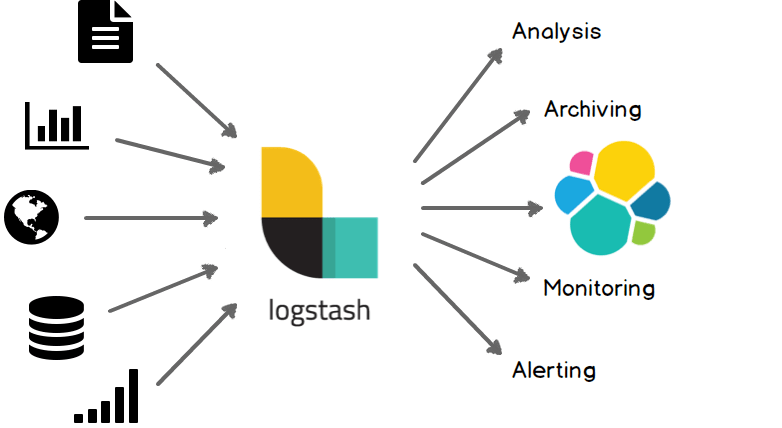 Elastic Cloud
Deploy hosted Elasticsearch and ibana on AWS and GCP
Spin up a fully loaded deployment on the cloud provider your choose. As the company behind Elasticsearch, we bring our features and support to your Elastic clusters in the cloud.
On-Prem
Download Elastic products
Grab a fresh installation and start running Elastic products in your own environment.