The Future For Business Process Automation

The way the world works is changing. Our goal is to help businesses find new ways of working and we are leading the Intelligent automation Conversation for New Zealand. We're on the forefront to help businesses transform their operating model to a future-focused way of working, build internal capability and find the sweet spots where automation can have the biggest impact on their organisation – with quantifiable benefit.
Defining Quanton Intelligent 
Automation ™
Noun:
The ability for technology to engage with people, systems, and things to interpret information, structure data and form probabilistic outcomes for information-intensive processes in autonomous work execution. 
– Quanton 2020
How Quanton Intelligent Automation ™ Works
Quanton Intelligent Automation ™  is a capability,
made possible through the use of multiple technologies in combination.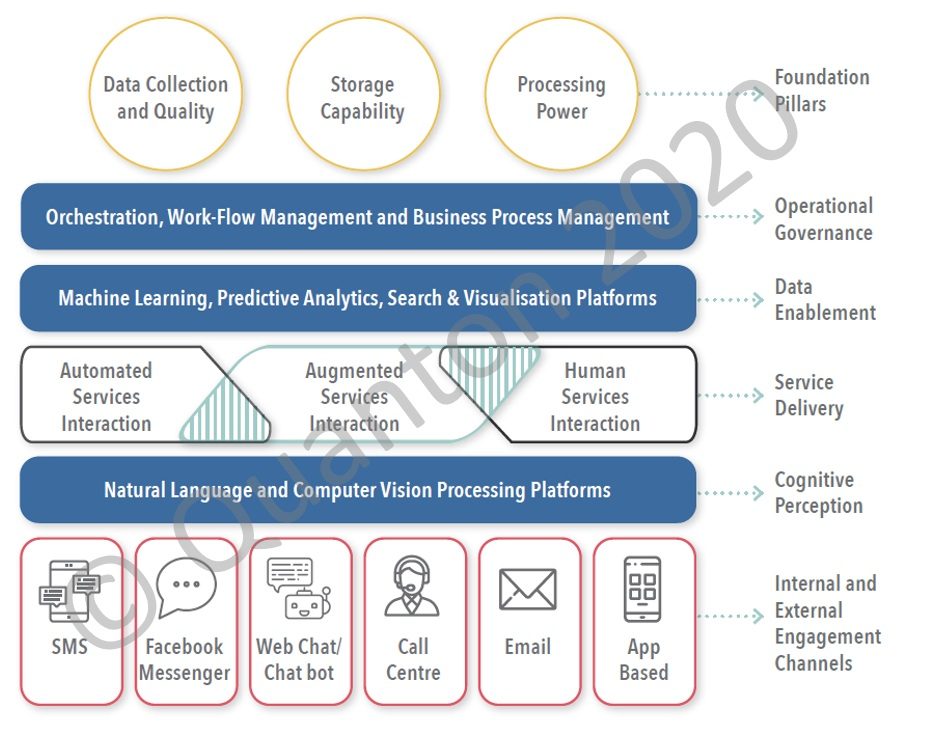 Quanton Intelligent Automation ™ collects unstructured information, determines the context and extracts, or creates structured data, for use in autonomous processing.
Importantly, Quanton Intelligent Automation ™ capabilities may interact directly with humans (internally and externally of an organisation) in any number of different channels, systems or things to initiate processes, collect data inputs, execute processes, and enact process outcomes.
In its most distilled form, Quanton Intelligent Automation ™ comprises of three basic steps – the interpretation of information and creation of structured data, the probabilistic assessment of that data relative to a target outcome and the autonomous work execution of business processes.
Intelligent Automation Use Case Example 
Use Case: 
An existing customer for a financial organisation applying for a new personal loan using a website chatbot interface, with real time conditional approval.
What Intelligent Automation does in this use case:
Accesses and initiated on-demand by user
Validates customer identification using security questions
Collects new customer information required through conversation
Validates existing customer information and updates record systems
Autonomously approves, refers or declines customer application
Generates approval outcome and communicates to customer.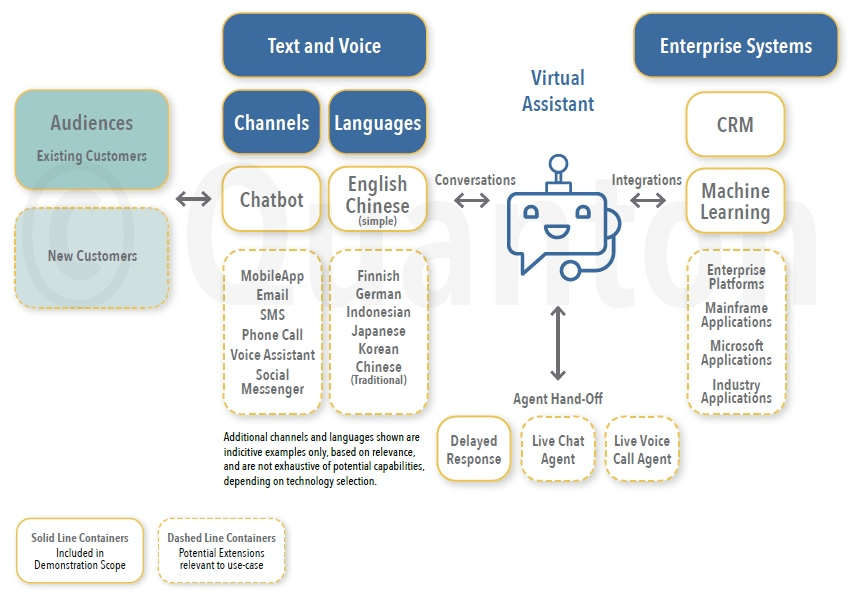 Similar Use-Case Examples
The Quanton Intelligent Automation ™ demonstration use case mentioned above, which we built is applying for a personal loan from a finance institute. If we remove the specific nature of the service, personal loan application, the attributes of the solution are directly transferable to a wider range of use cases across a variety of sectors and services.
Here are three generic use cases which directly leverage the attributes of Quanton's demonstration solution.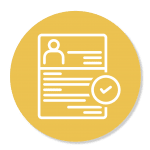 New Customer Account Applications
The ability for customers to complete new account applications for a new billing account
The end-to-end automation of an account application, approval and on-boarding process.
Any service that has a high volume of new customer account applications in a B2B or B2C service delivery.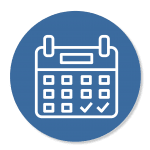 Service Bookings and Booking Management
The ability for a customer to make new bookings of manage existing bookings for services that are capacity dependent.
Any business that delivers their services on a booking basis, for example transport services or medical practices.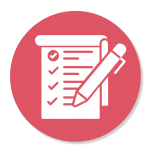 Service Plan Enrolment or Switch Plans
The ability for a customer to add a new service to their billing account, change an existing plan or cancel a plan.
Any business that has a necessarily complex, monthly plan or subscription based service in a B2B or B2C environment. 
The capability which is enabled by Quanton Intelligent  Automation ™, and the potential benefit that can be gained by a business, extend beyond the scope of these examples. 
Ready To Have A Conversation About Quanton Intelligent Automation ™ In Your Business?
Get In Touch With Us – we're here to help innovators destroy last century operating models with new ways of working.
Step One:
The first step is understand what you want to achieve and why. We can do this on a 45-minute call and give you everything you need to understand if Quanton Intelligent Automation ™ really could be your next big win and whether you're business is ready.
Step Two: 
If we like each other and think there's value the second step will be a workshop with your key people to determine the readiness of your business for Intelligent Automation and develop a strategy to determine your IA Roadmap and qualify potential benefit, but we can discuss that more when we talk.
Hit the form or pick one of us to reach out to.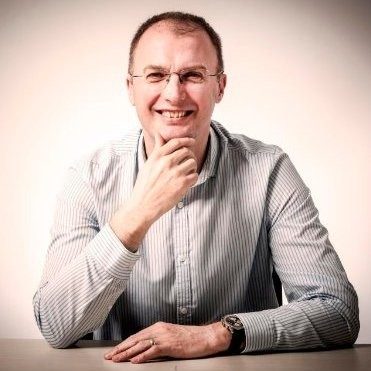 Garry Green
Managing Director 
Russell Berg
GM Product & Emerging Technology