Benefits of Robotic Process Automation – New Zealand Organisation Identifies $1.5 million in Potential Upside
As the benefits of Robotic Process Automation become increasingly attractive, New Zealand organisations are turning to advanced automation technologies as a cornerstone capability for immediate returns and future digital transformation opportunities. Sharing their journey towards digital transformation Hutt Valley District Health Board have released an exclusive case study sharing their journey, challenges, future plans and quantifiable benefits of their own Robotic Automaton programme.
As operating challenges in the form of competitive threats and margin constraints continue to rise across all sectors. Innovative business leaders who can identify solutions which offer both long-term, transformative opportunities while delivering immediate benefits are likely to gain the attention and support of senior leaders to drive initiatives forward. Advanced automation technologies are well placed to offer the solution that progressive organisations are seeking. Our latest case study shares exclusive results from Hutt Valley District Health Board who have successfully realised immediate high performance while preparing for the future opportunities of transformation.
Referring to a previous article, Digitization – The Impact and Opportunity for Innovative Business Leaders, what must be remembered, is that it is not one technology which will enable businesses to realise the benefits available, but the use of multiple technologies in aggregation. Paraphrasing Dawie Olivier (Westpac New Zealand CIO) speaking at Ai-Day 2018 "It's [the combination of robotic automation and artificial intelligence] the new operating system"
Find out what Robotic Process Automation can do for you
Book a live demonstration
Book a demonstration today for an exclusive discussion on how RPA works and what it could do for your business.
Demonstrations take 60-90 minutes based on agreed content and are delivered online or on-site.
See use-cases executed live
New Zealand case studies
Future opportunities with ai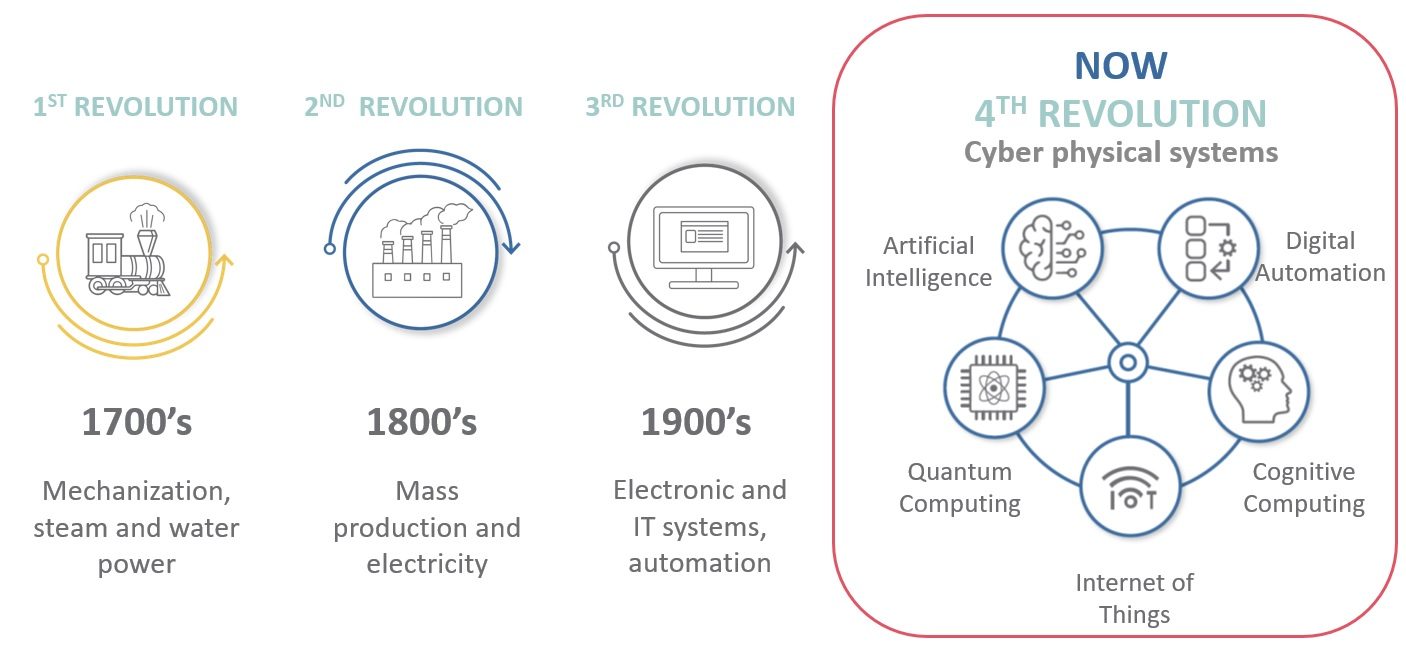 Robotic Process Automation Returns Over 328,000 to Shop Direct annually.
While a wide range of advanced emerging technologies such as machine learning or natural language processing are being commercialised and implemented at scale to varying degrees, it is the potential benefits of Robotic Automation which are attracting attention.
RPA is a technology which has experienced rapid advancement, which, when coupled with the ability to be scaled across and organisation offer significant short-term gains. All while creating a foundation which prepares organisations for greater transformation and the future opportunities of other advanced technologies. It leaves little wonder innovative business leaders are increasingly looking to the benefits of Robotic Process Automation as a core strategic pillar and cornerstone of the operating models of the future.
Referring explicitly to the benefits of Robotic Process Automation (RPA), Shop Direct are the second largest pure play online retailer (second only to Amazon) in the UK. They have four million active customers, on average 1.3M website visits daily and annual revenue of $1.93 billion pounds. Since becoming one of the first Blue Prism RPA users globally they have automated over 130 processes, in the 16/17 financial year returned over 328,000 hours to the business and claim to be on track to beat this benefit in the 17/18 financial year.
Replicating Global Benefits of Robotic Process Automation in New Zealand
For the three-month period ended 30th April 2018 the automated process delivered over 800 hours of benefit and is projected to deliver an estimated annual benefit of over 3,300 hours.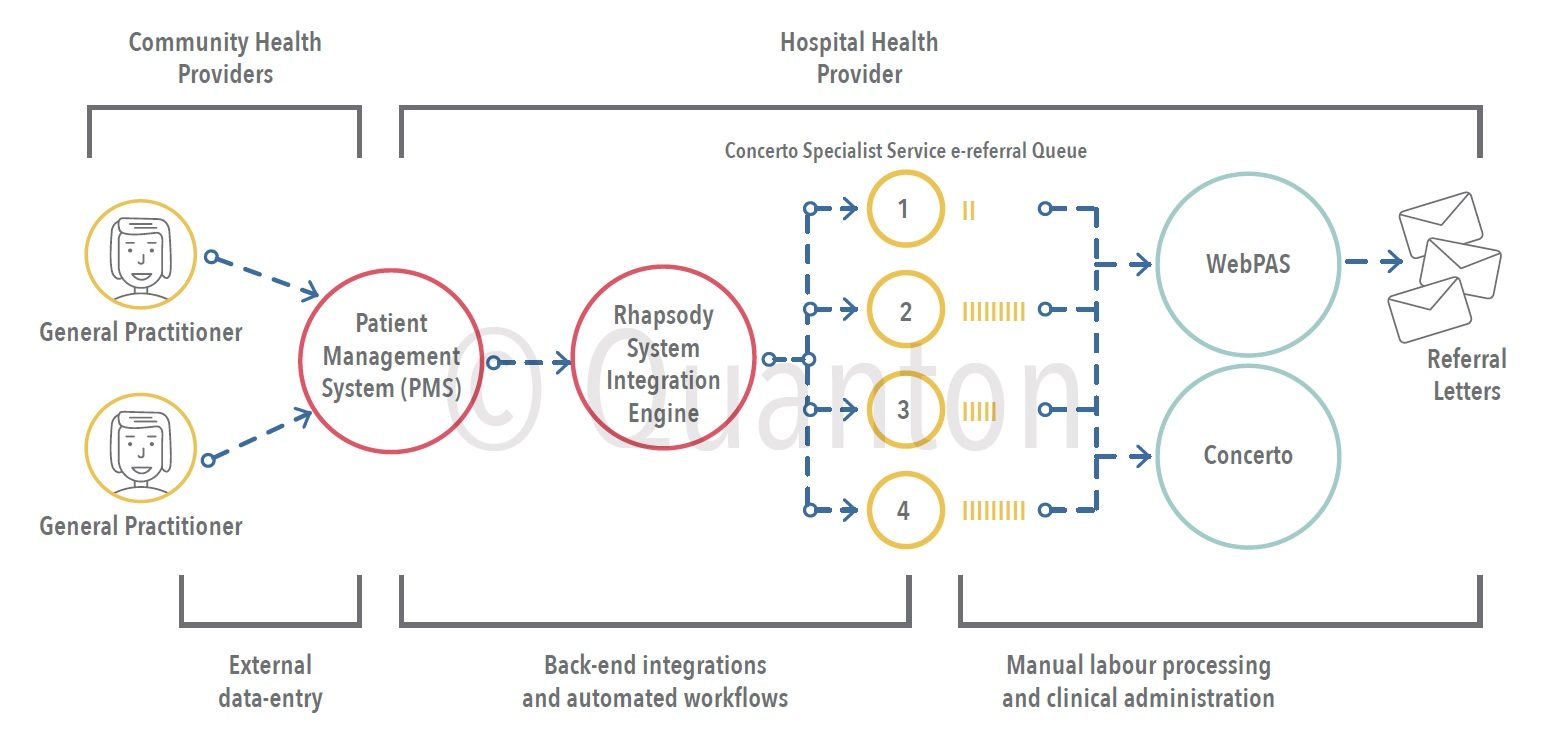 Following positive success, the expansion of the early-stage RPA programme is planned to occur on a process by process basis with the emphasis on immediate performance gain and return on investment.
As an initial step, HVDHB completed a strategic Opportunity Assessment which was designed to provide comprehensive and quantifiable information, at a process level, to support strategic decision making. The output of this process was the identification of eight processes immediately suitable for automation with a potential benefit of over $1.5 million (estimated as a derivative of hours returned to the business, suitability for automation and an average cost of labour). The pilot results alongside full production results and planned programme benefits have been published in an exclusive case study.
Perhaps testament to the early success of HVDHB, Quanton is now supporting the establishment of RPA capability in multiple District Health Board's around New Zealand.
Over $1.5 million in estimated benefit identified
Enablers to benefits of Robotic Process Automation
To further substantiate my thoughts that automation will form the cornerstone of organisations transformative journeys, businesses can consider three key drivers being the breadth of application, the relative level of change management required to adopt automation and the ability to establish capability with relatively less risk and resistance than other major or more aggressive transformational initiatives.
Organisation-wide benefit
Although automation capability normally starts from within a team or a business area it is widely recognised as a capability that can be applied throughout an organisation. While it is true that the volume of processes within a certain area of a business or the degree to which they can be automated will vary this fact illustrates a critical point. Referring to the study referenced in my last article, 42% of executives recognise the adoption of new and advanced technologies across the whole enterprise as an organisational priority.
The benefits of automation can be provided to all parts of the business leading to organisational wide benefit. These benefits can also be cumulative as any given level of benefit achieved simply compounds year on year.
Low barriers to change management
Equally important is that process automation can be achieved by automating processes in their current state. While it may be true that greater efficiency can be achieved by reviewing processes, the opportunity to automate processes without radical major improvement to reduce the change impact on an organisation.
Automation will generally provide the business with a deeper level of analytics not currently available. This data will help inform where process improvement and optimisation can be applied through the exception reporting gathered at each step of the process. This allows the business to make fact-based decisions on where to invest further to achieve even more automation potential and process efficiency.
Lastly and perhaps most importantly automation can be implemented with relatively less resistance than other majorly transformative technologies.
Low-risk implementations
What we are typically seeing, particularly in the case of RPA is organisations starting within a business area or team and expanding process by process. Advanced automation capabilities are providing organisations with the opportunity to establish a platform and grow the capability step by step, which is relatively easier, less risky and lower impact than attempting to achieve a major and holistic transformation within a short period of time. Momentum of automation is achieved using a few key strategies, one of which is carefully planned and executed change management. The creation of positive messaging around the success of RPA and the benefits being gained will create wider business interest and demand, and in turn, assist in the development of an internal organic pipeline for future automation candidates being formed.
31% of top executives believe that smart and autonomous technologies will have the greatest impact on organisations over the next five years.
The same study also found that decreasing productivity (56%) increasing speed to market (49%), introducing new business models (48%), adopting new and advanced technologies across the whole enterprise (42%), reducing operating costs (39%) and disrupting competitors (24%) are sighted as the topics most frequently discussed as an organisation.
Advanced automation technologies are still in the emergent phase and the market is in the early stages of adoption however there are enough users in the New Zealand market that the path has been set. This does not mean the path is completely clear, or without hidden challenges, but it does mean that the opportunities are now at their greatest for progressive organisations who chose to embark on the journey.

Final thoughts on benefits of Robotic Process Automation
Repeating the quote by Steve Guggenheimer (Microsoft) from his AI-Day 2018 Keynote "It's too early to do everything, but it's too late do to nothing." Providing a second example from Shop Direct, they discussed a situation where a strategic IT change was planned for implementation in 18 months – but business needs required an immediate solution.
Robotic Process Automation was used as an interim solution. In the eighteen months which passed until the permanent solution was implemented, the automated process generated $16 million (British Pounds) in revenue. The question becomes, what is the cost of doing nothing, the cost of waiting while other organisations are advancing, taking advantage of all the benefits that come with the application and implementation of automation.
In my experience, I have been interested to see a wider local community for Robotic Automation being supported by those organisations using some of these emerging technologies, willing to share their journey, insights, successes and failures with organisations looking to get started.
The market is driving the adoption of these technologies, rapidly moving us from the early adoption stage and into the early majority phase.
The key message. The total transformation enabled by the convergence of advanced technologies is the ultimate trip.
With the ability to implement a platform that will work with other advanced technologies in the future and deliver the short-term benefits required by businesses, automation is the ticket.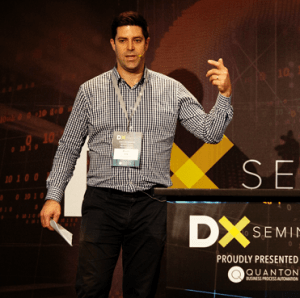 Article By: Russell Berg
GM Product and Emerging Technology
Russell has directly supported the inception of digital automation programmes for enterprise in a variety of sectors throughout New Zealand. Taking insights from successful global learning and New Zealand market experience, Russell focuses on leading New Zealand's market adoption of emerging technologies to transform operating models and create a new, future-focused way of working.
Additional Content for Benefits of Robotic Process Automation

HfS Research: The State of Automation and AI: C-Suite's Number One Strategic Imperative for Operations – Get Your Copy Now
Harvard Business Review: Artificial Intelligence for the Real World – Go To Article
Intelligent process automation: The engine at the core of the next-generation operating model – Go To Article
Anthony Scott, Chief Intelligent Automation Officer speaking at DX Seminar – Watch the video
Find out what Robotic Process Automation can do for you
Book a live demonstration
Book a demonstration today for an exclusive discussion on how RPA works and what it could do for your business.
Demonstrations take 60-90 minutes based on agreed content and are delivered online or on-site.
See use-cases live
New Zealand case studies
Future opportunities with ai