Ensure Success in Your Automation Strategy with New Zealand's Leading Provider for Robotic Process Automation Consulting Services
Understand the fit for automation to your organisation, determine the right solution, quantify the potential benefits & guide your organisation on the automation journey.
Determining if your organisation can benefit from automation, if Robotic Process Automation is the right solution, which technology to use, where to start and what processes can be automated can all be daunting questions to overcome. Quanton's Robotic Process Automation Consulting services are are designed to help enterprise organisations answer these questions, validate the potential benefit and prepare for their journey in automation. 
For a complete understanding of where to start, how to prepare and what to think about get your copy of our free e-book, Preparing for Automation with RPA. 
Get Your Free E-Book: Preparing for Automation with RPA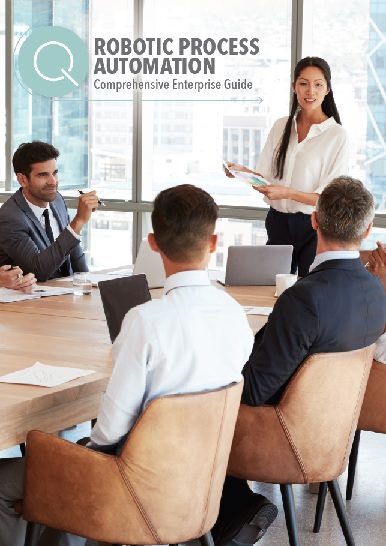 Download your free guide with everything you need to know to prepare your organisation for automation from understanding where automation fits, to which business areas to start in, how to identify good processes for automation and how to quantify the benefit of automation for business case development.
Automation Readiness
Automation Strategy
Business Area Identification
Process Identification
Quantifying Benefits for Business Case
Pipeline Management
Capability & Training
Automation Governance
Understand the readiness of your organisation for automation.
Determine the fit of RPA as an automation solution.
Establish an automation strategy that provides clear alignment to strategic organisational drivers.
Quantify the potential benefit of RPA including time saving and cost reduction, with clear links to intangible benefits including risk mitigation, customer experience improvements and operational agility.
Recomend resource requirements and organisational structures to support an organisations unique programme.
Getting Started
For organisations looking for a place to start Quanton offer Opportunity Assessment (OA) workshops. Delivered as collaborative sessions, OA workshops are designed
Prioritised list of initial processes suitable for automation.
Comprehensive benefit report with quantified metrics.
Recommended approach to automation based on strategic organisational drivers.
Promote awareness and education within your organisation.
Identify business areas and automation potential.
Generate a pipeline of processes for immediate opportunity.
Robotic Process Automation