Robotic Desktop Automation
Simplify, Automate and Integrate Technologies on Your Desktop
Robotic Desktop Automation (RDA) is designed to optimise the way employees work by simplifying, automating and integrating the technologies and processes on  their desktops.
Applying Robotic Desktop Automation gives individuals access to the benefits of Robotic Automation from their own desktops. Team members activate automations on demand to achieve a range of benefits including improved processing quality, speed, consistency and reduced error rates.
With no complex integrations or modifications to existing ststems required, Robotic Desktop Automation solutions can be quickly deployed offering organisations a tool that provides rapid benefits realisation, fast payback and high return on investment (ROI).
The result for organisations is increased output, greater efficiency and improved service delivery.
What is the Difference Between RPA and RDA?
Robotic Process Automation
Robotic Desktop Automation
Unattended, Autonomous Process Execution
Typically Trigger or Automatically Initiated
Centrally Controlled and Server Hosted
Assists Individual Users in Process Execution
User Initiated on Demand
Locally Controlled and Hosted on User Desktops
Why Automate With Robotic Desktop Automation
Robotic Desktop Automation (RDA), also known as assisted automation directly improves the performance and capability of individual employees.
Improve Customer Experience

Robotic Desktop Automation is commonly used by people directly providing front-line customer service for example call center staff. Using RDA staff have the ability to address customer needs faster and provide a greater level of personalised service while software robots complete tasks on demand. The result is a higher level of service and greater customer experience.
Improve Operational Performance
Using RDA or assisted automation individual users gain a tool which directly supports them. The result is increased processing speed and ultimately greater output and productivity for individual users.
Improve Processing Quality
For tasks completed by software robots the associated benefits will be greater levels of accuracy, process adherence and compliance for requested tasks. The result is a higher level of processing quality which decreased the costs associated with error rates and remedial processing costs as well as reducing risk exposure for compliance requirements.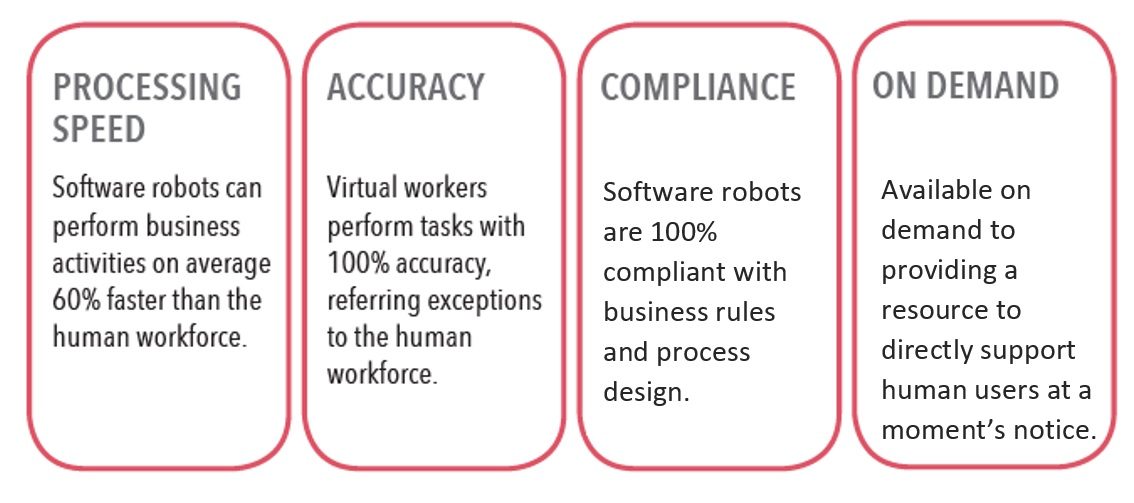 Who Can User Robotic Desktop Automation or Assisted Automation?

Processes That Have Been Automated Using Desktop Automation
| Call Centres | Human Resources | Finance |
| --- | --- | --- |
| Agent start-up | Processing candidate notifications for interviews rejection and feedback | Re-fund issueing |
| Retrieving client information | End of employment | Daily profit & loss reporting |
| Checking order status | Employee on-boarding | Cross-system processing |
| Opening cases | On-demand HR report generation | Monthly account closure |
| Multiple system record updates | Employee performance administration | Special payment processing |

Offering assisted and unattended automation UiPath offers flexible and scalable sulutions. A True leader in enterprise automation, UiPath is named provider of the year by Forrester Wave in the Q2, 2018 Robotic Process Automation report.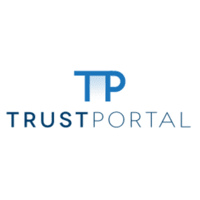 TrustPortal extends the functionality of BluePrism enabling real-time interaction between humans and software robots in Remote Desktop Automation and Customer Initiated Automation.