Customer Service Automation (CSA)

Automating Customer Initiated Transactions for Improved Customer Experience and Operating Performance
More than ever, customer service is a key business differentiator. However, customers have greater demands than ever before expecting services to be available when they want and with faster responses and quicker fulfillment.
Recent technological progress, greater consumer choice and eroding loyalty means the empowered customer will no longer stand for sub-standard experiences.
Quanton help organisations automate direct customer service automations to achieve on-demand autonomous responses by virtually integrating systems, enabling customer interaction with dynamic interfaces and supporting omni-channel experiences. Transactions that require human operators can now receive greater levels of personal attention and support.
Our technology works with existing systems, security and architecture. With no complex integrations or modifications required to existing systems, solutions can be deployed quickly offering organisations a tool that provides rapid benefits realisation, fast payback and high return on investment.
Why Automate Customer Service Transactions?
Improve the customer experience 
Faster fulfillment
Consistent service delivery
On-demand service responses 24/7
Increase speed and agility
Absorb spikes in demand
Easily implement process changes
Rapidly scale
Drive operating performance
Reduce cost to serve
Increase output and efficiency
Greater compliance and risk assurance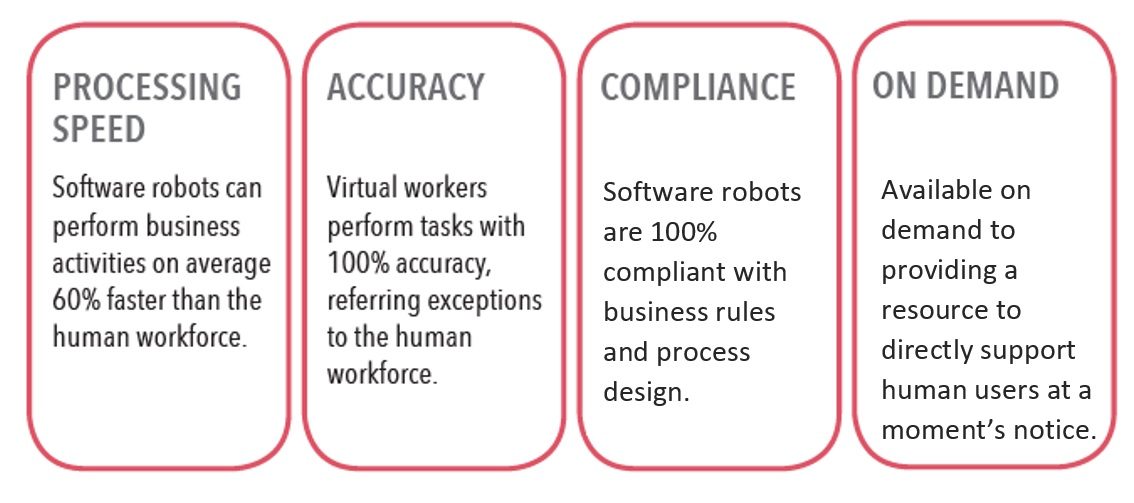 Five Examples of Customer Initiated Processes Which Can Be Automated
Quote generation
Order receipt and system entry
Personal information updates
Service plan cancellation, enrollment or changes
Obtaining billing information
Autonomous Task Completion
Software robots autonomously complete tasks on-demand including retrieving customer data and enacting changes, updates, deletions and requests based on business rules.
Virtual System Integration
Advanced automation technologies virtually integrate systems to achieve end-to-end processing and create single customer views.
Dynamic Digital Interfaces
Dynamic digital interfaces allow customer to interact directly with the virtual workforce from websites, chatbots or applications and receive a customised view based on the process and their unique input requirements.
Omni-Channel

Our technology provides a consistent user experience between multiple channels and supports the transition of customers without loosing context of the conversation or process stage.
Who Can Benefit From Customer Service Automation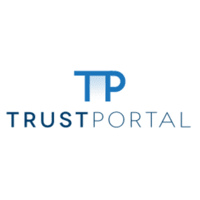 TrustPortal extends the functionality of BluePrism enabling real-time interaction between humans and software robots in Remote Desktop Automation and Customer Initiated Automation.