Positioning Robotic Automation Programmes for Success International Key Note: Professor Leslie Willcocks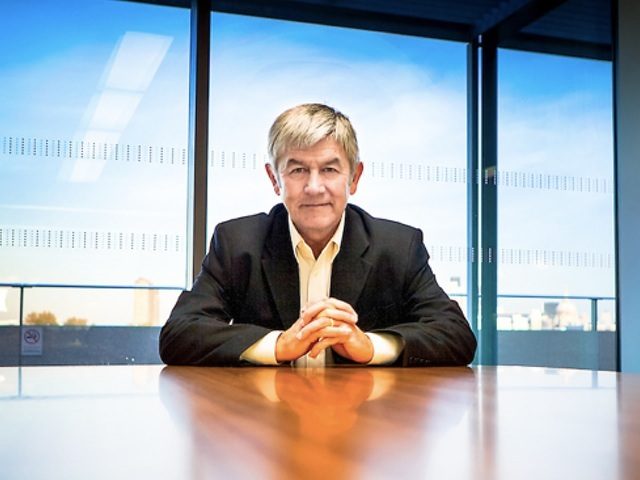 Willcocks has an international reputation for his work on automation, global management and strategic organisational change.
His research projects has covered multiple industries, applications and use cases to establish action principles that mitigate automation risks and will discuss multiple real-life cases of RPA and Cognitive Automation being used in a range of organisations to illustrate how contemporary enterprises are undergoing an exciting process of digital transformation.
Co-Author of over 60 books, Willcocks is Editor-in-Chief of the Journal of Information Technology and Professor of Technology Work and Globalisation at the London School of Economics.
Watch Highlights From The Last Event
This is a Must Attend Event for Innovative Business & Technology Leaders
DX Seminar events address the immediate opportunity for Robotic Automation and the emerging opportunities of Intelligent Automation.
If you are involved in operational strategy, process automation, process improvement, shared services or business transformation. The half-day seminar is expected to be attended by innovative leaders from a variety of sectors ranging from financial services to telecommunications, local government, infrastructure and health to food production and more.
WHAT WE WANT FOR YOU
Gain a global and local context of what is possible now with Robotic Automation and the future opportunities of Intelligent Automation.
We want you to come away with practical information that will drive immediate business benefit & gain knowledge from leading experts and successful leaders in the field of what is possible now with Robotic Automation and the future opportunities of Intelligent Automation
WHAT YOU CAN EXPECT FROM THIS EVENT
Speakers will share their expert views on highly topical subjects including the current state of Robotic Automation worldwide, the success of RPA in the New Zealand market, the future of work and the emergence of Cognitive and Intelligent Automation. Speakers will also address practical detail such as the vital role that governance (technical, project and programme) plays in scaling RPA and Cognitive Automation programmes.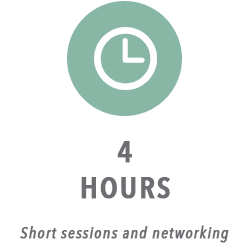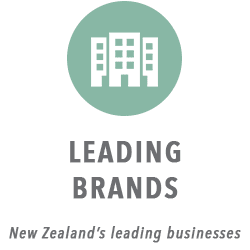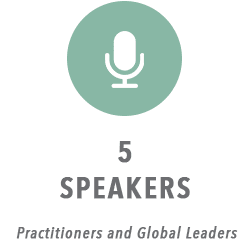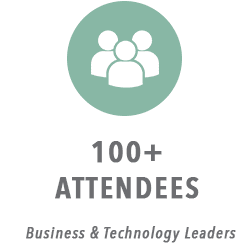 Key Note Address: Professor Leslie Willcocks | London School of Economics
Professor of work, technology and globalisation
Professor Leslie Willcocks separates the hype from reality to provide business leaders with a fact based perspective of Robotic Process Automation; Addressing the future of work with Software Robots and the next phase combining automation with cognitive technologies.
User Perspective: Carol D'Silva | Westpac
Senior Manager, Process Centre of Excellence
The first Blue Prism Robotic programme in New Zealand, Carol shares Westpac's automation journey discussing RPA as a tool for delivering better customer experiences, understanding approaches to transformation while working with legacy systems and mitigating risk.
Content Intelligence – Using AI to Understand Content:
Henry Patishman | ABBYY
Director of Sales, Australasia
Anchored in the importance and current state of digital transformation, Henry discusses Robotic Process Automation and Content Intelligence as enablers for holistic transformation and the pathway to Cognitive Automation.
Panel Discussion – Positioning RPA Programmes for Success
Facilitated by Garry Green, Managing Director Quanton
Leveraging the collective expertise of a high-powered speaking line-up, we discuss the practical challenges that organisations face implementing Robotic Automation programmes such as governance, scaling and benefit realistion and how these challenges can be addressed and overcome.
Participants: Leslie Willcocks (Professor, London School of Economics), Pulkit Malik (Customer Success Director, UiPath), Carol D'Silva (Senior Manager – Process Centre of Excellence, Westpac)
Chair Summary & Event Conclusion
Book Signing and Networking
Join us for an informal networking session with an opportunity to grab a personally autographed book co-authored by Professor Willcocks and have a deeper conversation with the wider speaking line-up in person.
RPA User Workshop With Professor Leslie Willcocks
Chaired by Barry Coughlan, Head of Automation at ASB Bank, Professor Leslie Willcocks will participate in an exclusive workshop session.
The session is available to organisations on an invitation only basis. Attendance is for users only and will not be attended by partners, consultancies or advisers.
Attendees wishing to attend the User Group are asked to attend the full event.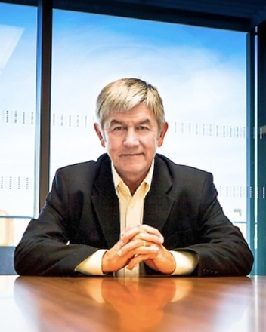 Professor Leslie Willcocks
London School of Economics and Political Science
As well as having a worldwide reputation for his research on automation, digital business and the future of work, Willcocks has been the Editor-in-Chief of the Journal of Information Technology, is co-author of 57 books, including most recently Robotic Process and Cognitive Automation: The Next Phase. He has published over 230 papers in journals such as Harvard Business Review and through his research has had unprecedented access to some of the earliest RPA users globally.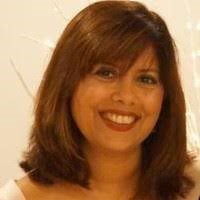 Carol D'Silva
Senior Process  Robotics and Automation | Westpac
Connecting people, processes and technology to drive value for customers and businesses is Carol's great passion. Drawing on over 15 years' experience in the banking sector, Carol has an extensive background in Process Transformation and Automation with a proven track record in establishing successful business units and channels, which have enabled her to combine an understanding of customer and financial drivers to deliver end-to-end transformations. For leisure, Carol enjoys entertaining, travelling and hiking with her husband Roland and son Josh.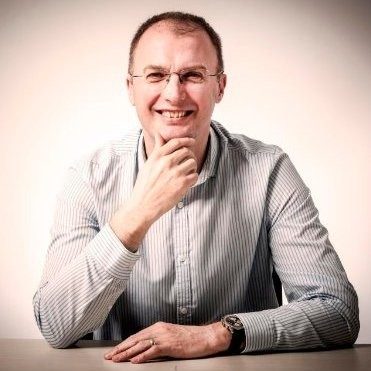 Garry Green
Managing Director | Quanton
Currently the Founder and Managing Director for Quanton, Garry has an extensive background in transformation and programme management in a range of sectors including government, utilities and financial services. Garry holds a Master of Business Administration and prior to arriving in New Zealand served in the Royal Air Force initially as an Engineering Officer and later in Information Communication Technology.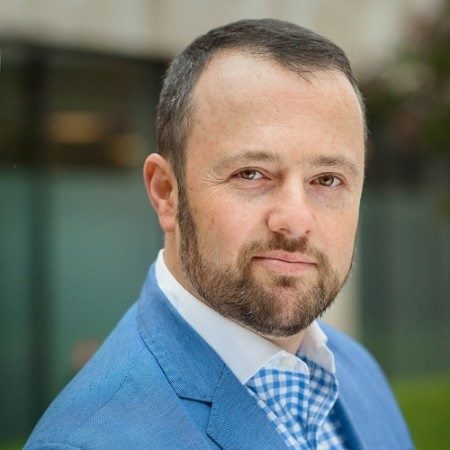 Henry Patishman
Director of Sales | Australasia
Drawing from nearly 20 years of cross-sector technology experience Henry offers a wealth of knowledge and expertise to help organisations leverage the benefits of content intelligence to drive digital transformation in their organisations.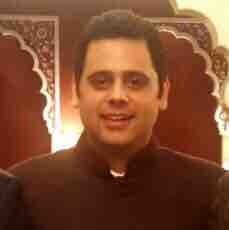 Pulkit Malik
Customer Success Director | UiPath
Currently a Customer Success Director for UiPath, Pulkit focusses on aiding organisations to optimise their RPA programmes through education. Drawing from over 11 years of experience in the IT and BPM industry Pulkit has project managed multiple on-site application implementations across Europe and the US.
Why This Event Should Not Be Missed
Gaining rapid momentum, New Zealand originating Google searches for Robotic Process Automation increased 90% in the 12-months and 950% in the 24-months to May 2018.
This need is firmly on the agenda of all top executive. A 2017 Deloitte Insights study which surveyed 1,600 executives found that 40% believe the emergence of new business or deliver models, 31% believe smart and autonomous technologies and 29% believe the blurred lines between the physical and digital world will have the greatest impact on organisations over the next five years.
The same study also found that decreasing productivity (56%), increasing speed to market (49%), introducing new business models (48%), adopting new and advanced technologies across the whole enterprise (42%), reducing operating costs (39%) and disrupting competitors (24%) are sighted as the topics most frequently discussed as an organisation.
Distinguishing between the hype, the promise and the reality, DX Seminars will give innovative business leaders the practical knowledge they need to drive immediate business value and prepare their operations for advanced technologies such as Artificial Intelligence and smart technologies such as Natural Language Processing (NLG) and Optical Character Recognition (OCR).
Gain a global and local context of what is possible now with Robotic Automation and the future opportunities of Intelligent Automation.
Review successful approaches and get critical learning from RPA practitioners and leaders.
Gain insight from local technology leaders supporting New Zealand programmes and implementations.