Quanton is a specialist technology provider dedicated to the provision of Robotic Process Automation for Leading New Zealand Enterprise Organisations.
Quanton is a specialist business process automation provider and New Zealand's leading practitioner of Robotic Process Automation. 
New Zealand owned and operated Quanton were the first to implement RPA in the New Zealand market. With a focus on quality, Quanton is trusted by some of New Zealand's largest brands in the financial services, telecommunications, government, logistics and health sectors.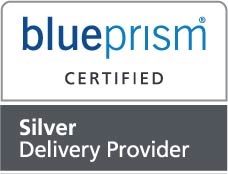 With New Zealand's largest team of locally based, accredited developers, Quanton is proudly certified as a Blue Prism Silver Delivery Provider for Blue Prism – testament to successful deployments with some of New Zealand's best known brands.  

New Zealand Based Provision
Demonstrating proven delivery success with some of New Zealand's largest brands, Quanton offers full end-to-end services from consultancy to delivery and support lead by locally based New Zealand teams.
Focus and Dedication
Quanton exclusively focuses on Robotic Process Automation. Our resources, capability, and expertise are dedicated to RPA ensuring our partners receive a richer experience. Through this dedication, Quanton has built New Zealand's largest, accredited team.
Flexible Implementation Models
Quanton offer a variety of tailored implementation models designed to support the unique requirements of each organisation and the speed at which an organisation wants to realise the benefits. Implementation can range from complete outsourcing to establishing an in-house centre of excellence.